ConjoStudios and Archai Media Collaborate on Documentary
Frederick, Maryland – Will there be enough water to survive? "Thirsty Land" is an exciting new documentary that tells the story of drought, its impact on agriculture, communities, and the environment, and two Frederick production companies are collaborating to produce this film.
Frederick County filmmaker, Conrad Weaver is already well known for his Mid-America EMMY® Nominated documentary "The Great American Wheat Harvest."  His work with farmers and harvesters has led him to turn the focus of his company, Conjostudios LLC, exclusively to agriculture, and now he's focusing on the drought that's strangling our landscape.
"Those of us living East of the Mississippi River very rarely think about the amount of water we use. That's why this story needs to be told!  The drought in the American West ultimately impacts all of us, and I want to make the audience think about it every time they take a drink of water, enjoy a shower, or water their lawn," says Weaver.
Weaver recently collaborated with Archai Media in Frederick to provide production support for the documentary project. Sam Tressler with Archai Media has taken on the responsibilities of Director of Photography for the film that takes the team across the country from the Central Plains to the Central Valley of California.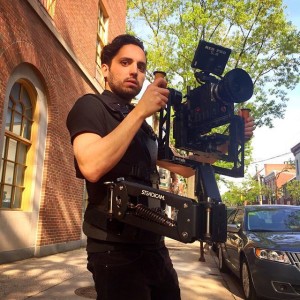 "I'm excited to be a involved in this important project", said Tressler, "Working with Conrad and helping him capture the story has taken us to some of the most beautiful parts of this country. I'm really looking forward to help bring this film to the big screen."
Weaver is excited to have Archai Media involved, "Tressler's experience and expertise in shooting in High Resolution 4K is what really made it exciting for me to collaborate with Archai Media. It's been fun so far to have him along and capturing the story; he's making my job so much easier," says Weaver.
Production on the project began in April and will continue throughout  the Summer and Fall months. The film is scheduled for completion in the Spring of 2016. Weaver plans on a Frederick premiere screening once the project is completed.
For more interview requests and more information on the making of the film, contact Conrad Weaver at 301-606-7794 or email conjostudios@gmail.com today.